Mackenzie Holmes, CPDT-KA
Mackenzie's first professional training experience was in 2001 with Tooey, a lesser sulpher-crested cockatoo. That was her introduction to clicker training and shaping behaviors, and thus to training as a cooperative task shared by learner and teacher. When she began training dogs professionally in 2011, Mackenzie found that cooperation just as compelling. Facilitating partnerships between dogs and humans and seeing teams become extensions of one another made her love the work.
As a kid, Mackenzie always worked with her animals; she would train tricks and put together "puppy photography" sessions for her border collie. Mackenzie's first dog of her own was a border collie/rough collie mix named Jinx. Besides being a constant companion–going on dog park dates with Mackenzie's then-boyfriend (now husband), hiking with his humans, attending bike races–Jinx taught Mackenzie a lot about having fun with your dog. That lesson stuck.
Her current household menagerie includes an australian shepherd puppy, four tarantulas, a lot of platy fish, the best cat in the world, and a seven year old human child. Her favorite training game is to sit down with a dog and a clicker and let them decide what she and the dog will learn. Mackenzie describes her goal as simple: to create joy. Training should be a joyful experience for both the human and the dog. She believes that great things are possible when everyone is having fun, and when training is consensual.
Mackenzie's favorite class to teach is parkour. In her words: "I love teaching parkour, primarily because I love seeing dogs gain confidence in their bodies and develop a new understanding of what they can do!"
Mackenzie is a Certified Professional Dog Trainer, receiving her accreditation through the Certification Council for Professional Dog Trainers (CCPDT).
Mackenzie is an IDPKA-certified dog parkour instructor and evaluator, and a AKC CGC and Trick Dog Evaluator.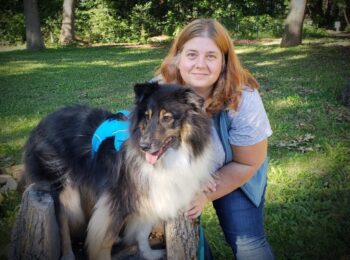 Mackenzie and Hopscotch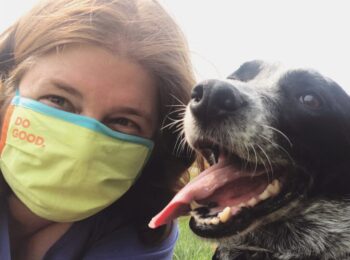 Mackenzie and AJ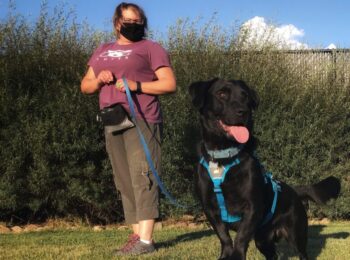 Anne and Franklin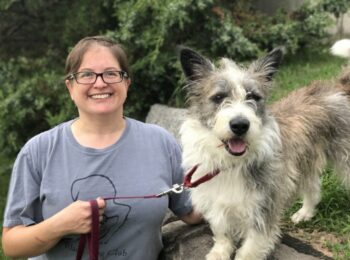 Anne and Chowder
Anne Strouse, CPDT-KA
Anne has been training dogs professionally since 2009, but she first became serious about dogs in 2003 when she adopted Mozart, an adult mix. Mozart was great with cats, which made him a good fit for Anne's then-household of five cats, but did have some known behavior issues. By working on these issues, Anne learned to interact appropriately with Mozart, read his body language, and help him feel secure in his new home. This process sparked an interest in understanding dog behavior and learning techniques for training and living together. Over the course of their 12-year relationship, Anne worked closely with trainers and behaviorists, learning all she could from them–and, of course, from Mozart.
Mozart was the first of eight dogs who have shared Anne's home since 2003. She has also fostered 30+ dogs during that time as they waited to find their forever homes. Anne has been actively involved in dog rescue since 2005 and facilitated the rescue and adoption of hundreds of dogs. Moreover, she spent four years serving on the Adoption Team and on the Board of Directors with Basset Buddies Rescue.
These days, Anne lives with two cats, two chickens, and three dogs. Her canine companions include two six-year-old mixed breed dogs and one young adult mixed breed dog. She has trained her personal dogs in obedience, CGC, agility, scent work, and parkour.
Anne's favorite thing to train is agility. She writes, "I love training agility because it involves complex behaviors that allows dogs to move their bodies and have fun. I also love agility because it enriches the human/dog bond. I love teaching anything new and challenging because I enjoy watching people and animals learn."
Anne is a Certified Professional Dog Trainer, receiving her accreditation through the Certification Council for Professional Dog Trainers (CCPDT).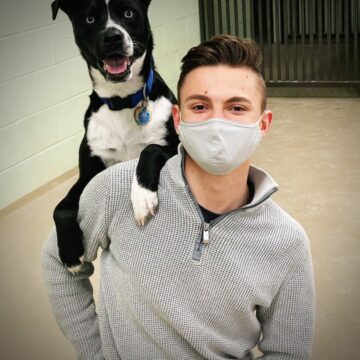 IVAN ACIERNO
Busy Dog Trainer
"My teaching philosophy is to help handlers learn how to communicate with their dogs in a positive manner- and have fun doing it! I believe the more we work with our dogs, the stronger the connection between trainer and dog will be."
Pronouns: he/him/his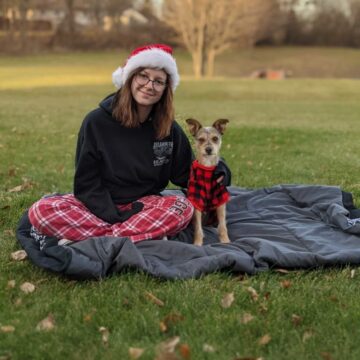 LINDSEY HAZLETT
Busy Dog Trainer
"I believe in making training enjoyable for both the dog and the handler using creative games and engaging activities, with plenty of positive reinforcement. The training process is a beautiful journey, and each step should be treated just like that."
Pronouns: she/her/hers
Lindsey is an AKC CGC and Trick Dog Evaluator.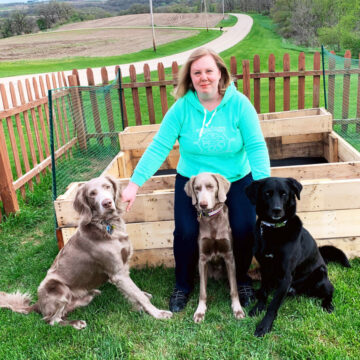 SHANNON DOYLE
Busy Dog Trainer
"Teaching strategies have to evolve constantly. A good teacher is one who can adapt their curriculum to their students. Not every dog learns the same way, and neither does every human. "
Pronouns: she/her/hers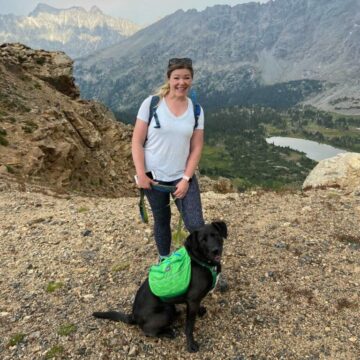 KARINA LATHROP
Busy Dog Trainer
"I love training dogs because, when given the chance, our dogs inevitably surprise us with what they're capable of. By truly listening to your dog and responding to what they offer you will form an incredible connection and see your dog flourish. And as they say, Happy Dog, Happy Life!"
Pronouns: she/her/hers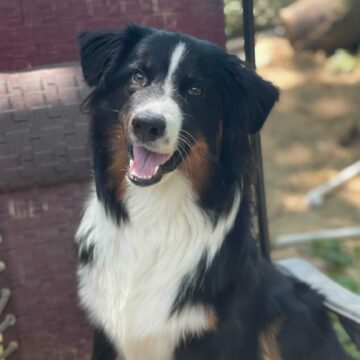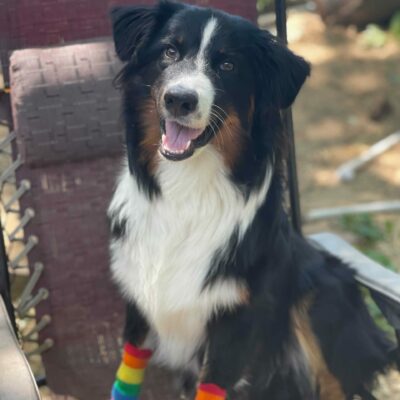 RIME HOLMES
Demo Dog
Rime is a Australian Shepherd puppy who loves to come to puppy classes and help other dogs learn and develop their skills. Sometimes he would rather play than work, and that's okay because he's a puppy. He doesn't have a teaching philosophy.