Are you ready for an adventure with your best friend?
At Busy Dog, we embrace our dogs' need to move, play, and explore. We also recognize the importance of having a well mannered companion, both in our homes an on adventures. The good news for you: we know how to meet both human and canine needs so your BUSY DOG can be the perfect dog!
Our training approach employs up-to-date, motivational, rewards-based training.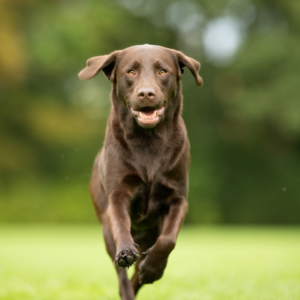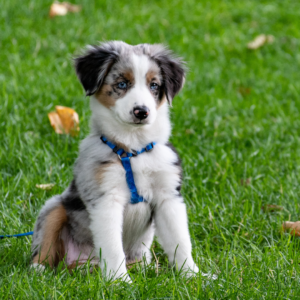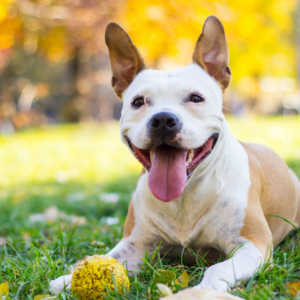 Who We are
Busy Dog strives to help humans and dogs build lifelong partnerships by embracing fun, cooperation, and excellent training skills – while meeting the needs of our human students.
Active training
In our experience, most people want a well behaved, well socialized companion in their homes and out and about. We focus on building the foundations for those skills and advancing them so you develop the partnership you need for a go anywhere, do anything dog.
What's New?
So Glad you asked!
We are excited to be joining the Puppy Up walk this year on May 7th at McKee Farms Park!
The Puppy Up Foundation is committed to discovering the common links between canine and human cancers and the causes of these cancers through comparative oncology research. You can help them with this endeavor by signing up to fundraiser or as an individual walker with a $25 dollar donation.
The walk begins at 11:45 a.m., and the event officially runs from 10:00 a.m. to 3:00 p.m. Busy Dog will have a booth and we would love for you all to come and see us!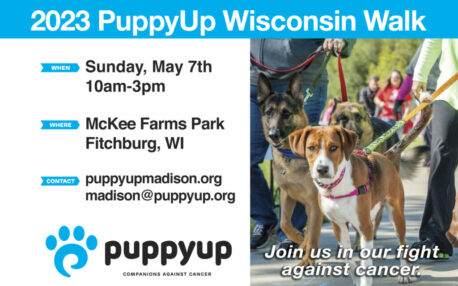 Want to walk? Click HERE to register for the Busy Dog Team!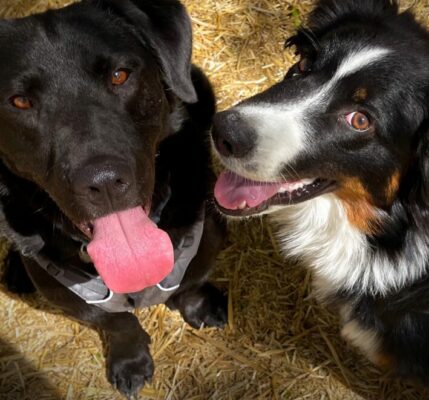 Nice to meet you!
Anne and Mackenzie have more than 20 years of collective experience as Madison-area dog trainers. They are experienced in a variety of topics including pet dog training, agility, dog parkour, and multi-dog and species households.
Gift Certificates Now Available!

At Busy Dog, we embrace our dogs' need to move, play and explore. We love agility and parkour classes for giving dogs' the physical exercise they need while building confidence and developing your partnership!
Our Puppy Skills classes are designed to teach the essentials for a well mannered, well adjusted family pet. Puppy training goes beyond teaching a sit; we include exposure and socialization, fun and games, and cooperative and practical skills that will help your puppy succeed in all areas of their lives.
For dogs of any age, our Good Dog classes will focus on the things required for teaching a dog to be a Good Dog: walking nicely on leash, appropriate greetings, re-calls, attention work and more!
You have the very best dog and you want to tell the world! The CGC program is designed to help you and your dog be the best you can be- together. We offer all three CGC classes: CGC, CGCU and CGCA.
Join us for this fun four-week class hosted by local breweries and beer gardens! This class teaches the essential skills for being a great brewery dog buddy and is led by a certified Drink With Your Dog class instructor.
We think all members of a family should be active members in dog training! These fun classes workshops are designed for dog-loving kids ages 7-18 and their dog.

Our online classes allow you, your family, and your dog to absorb and practice course material at your own pace wherever works best for you! The written lectures, photographs, and videos make learning as accessible as possible.
We are happy to offer private lessons if our group classes don't fit your needs. Sessions are typically held in your home and focus on your personal training goals.
We believe that money should not be a limiting factor in education, and we want to help as many people as possible develop the partnership with their dogs that training facilitates. To that end, we have created a scholarship program for those who need financial assistance.
Fit Dog Club
We're excited to offer once monthly free outings for the fun-loving dogs in our lives!
Fit Dog Club is free, but space is limited, so register soon!
Looking for some quick tips, fun games, or just a good read? Make sure to check out our free articles and resources to see what else we can offer.
This page is updated frequently, so check back often and see what's new.
Keep up-to-date about schedules and future plans by subscribing to our newsletter!