Our Agility Program
Our agility instructors have been teaching in the Madison area for over a decade, designing curriculum for puppies through competition-level dogs. We believe that everyone should have access to this really fun game, even if you never plan to compete. Agility training can help strengthen the bond between you and your dog, build confidence and body awareness, and help reinforce other behaviors like stay, come, and even loose leash walking!
Our classes are taught on the west side of Madison, at Passion for Paws.
Classes are 45 minutes, and include six weeks of instruction.
$150.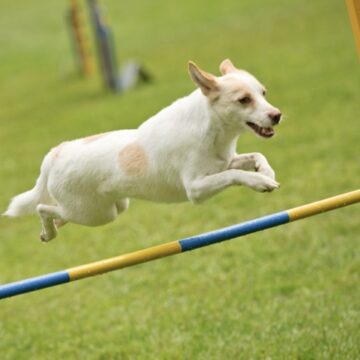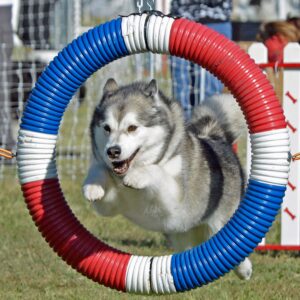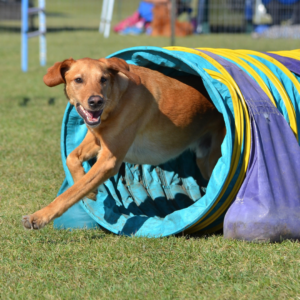 Intro to Agility
Agility is a great way to keep your dog's mind and body active and healthy while helping you and your pup bond and work as a team. In this class, we will introduce your dog to essential pieces of agility equipment, as well as start working on the techniques and behaviors that you will need as you continue your training.
For dogs 6 months old and older.
Next session begins:
June 6th at 6:30 p.m. at Passion for Paws
April 18th at 6:30 p.m. at Passion for Paws
Agility Fundamentals
Continue your agility training with this fun always-changing class designed to teach you and your dog what you need to know to be successful in agility. Introduces and familiarizes you to more agility equipment, begin stringing obstacles together, and continue working on the partnership and problem-solving skills you need!
For dogs who have completed our Intro to Agility program, or equivalent.
Next session begins:
June 6th at 7:30 p.m. at Passion for Paws
April 18th at 7:30 p.m. at Passion for Paws
Advanced Fundamentals
By invitation from instructor only
Next session begins:
April 19th at 6:30 p.m. at Passion for Paws
Interested? Let us know!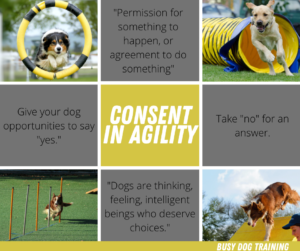 What's so special about Agility?
Agility is an excellent confidence-builder for dogs of all ages. If you have a young dog, you know that they are still learning about the world, so introducing them to new experiences is critical during their early development. As very young pups and as adolescents, dogs go through fear periods that define their relationship to the world going forward. Agility is one way we can ease this path. We want dogs to learn that they have a say in how they interact with their environment, which makes that environment much less threatening. We also want them to learn that new things—objects, experiences, places—can be fun and rewarding.