Our Puppy Classes
Dog trainers know that the most important thing to work on with your puppy is socialization and exposure. Thoughtfully and considerately showing your puppy all the things you want them to be happy and confident around when they get older is one of the biggest priorities when you bring a new puppy home. At Busy Dog, our Puppy Skills classes work a LOT on socialization and exposure. We go beyond puppy play groups (we do that, too!) and show the puppies things like grooming tools, different surfaces to stand on, things to eat out of, sounds and smells, etc. Let us help you teach your dog how to be that go everywhere, do everything dog you want to share your life with!
We don't only work on socialization and exposure, either. Our classes will help your puppy learn how to give you excellent attention and focus and basic obedience cues. Work on polite greetings, dropping items they shouldn't have, cooperative care, how to settle and more!
Our classes are taught in several locations to held you find an option that works best for you!
– on the west side of Madison at Passion for Paws.
– on the north side of Madison at Dog Dog Daycare.
– in Stoughton at Pups Unleashed
Classes are 45 minutes, and include six weeks of instruction.
$165.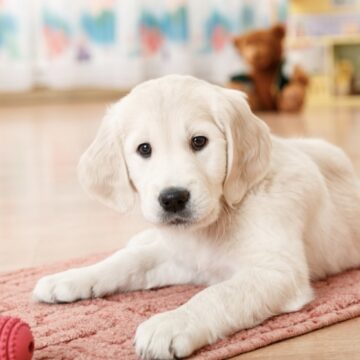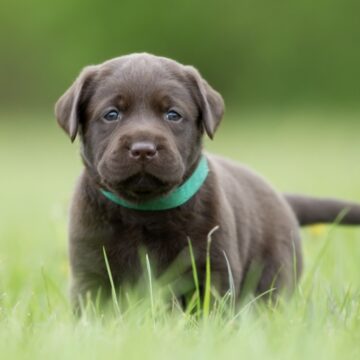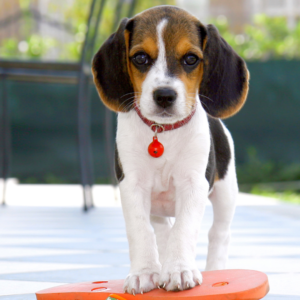 Puppy Skills 1
Puppy Skills begins to teach the essentials for a well mannered, well adjusted family pet. Your pup will learn to work through distraction, settle at home or at class, come when called, drop items, focus their attention on you and more! You will learn to be a more effective trainer, and how to communicate effectively and consistently. Class includes social time with well matched pups and exposure to novel stimuli.
For puppies 8 weeks to 6 months old.
$165/ 6 week session
Next session begins:
July 10th at Dog Dog (Madison, North)
Puppy Skills 2
Puppies in this class work on the essentials for being well mannered family pet, all with fun and positivity! Your pup will learn to work through challenging distractions, build reliable recalls as well as learn how to settle at home, walk on a loose leash and more. Off-leash social time with appropriate puppy friends is included!
No prerequisites.
For puppies 4 months to 10 months old.
$165/ 6 week session
Next session begins:
July 6th at 7:30 p.m. at Dog Dog (Madison, North)
Puppy Social Club
Let us help you expose and socialize your puppy to everything under the sun! This fun drop-in class will include exposure to novel surfaces and sounds, things that move, grooming tools, puzzle toys, crates, etc. We will also talk about on-leash greetings and include play groups when appropriate. Learn some fun games that will help you get the most enjoyment out of your puppy possible!
$20/ class
No prerequesites
For puppies 8 weeks to 12 months old.
NEXT CLASS BEGINS:
Every other Saturday at 10:00 a.m. at Pups Unleashed (Stoughton)
Dream Teen
When puppies hit adolescence we often notice skills they used to be good at need some fine-tuning. Things like attention and focus, loose leash walking, polite greetings, and recalls will become important for young dogs to work on at this time! Join us for this fun class that will work on these skills while keeping class fun and engaging. No off-leash social time as we work on fun ways to build your partnership with your dog.
Prerequesites: Puppy Skills 2 or Good Dog Basics
For puppies 6 months to 2 years
$165/6 week session
Next session begins:
May 1st at 7:30 p.m. at Pups Unleashed (Stoughton)
What is Socialization and Exposure?
Socialization is the exposure to novel
experiences and habituation to different
environments.
All exposure should be a positive experience!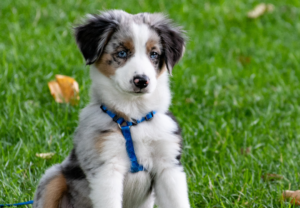 People & Animals
Expose your puppy to as many different types of people and animals as possible.
Things that Move
Introduce your puppy to things that move, like cars, scooters, bikes, lawnmowers, vacuums, wheelchairs, sleds, etc.
Surfaces
Invite your puppy to walk on grass, grates, steps, slippery floors, tarps, carpet, reflective surfaces, etc.
Grooming
Get your puppy used to brushes, combs, nail trimmers and grinders, baths, blow dryers, and ear cleanings!
Sounds
At a level that is appropriate to your puppy, expose them to city noises, thunder, fireworks, loud kids, etc.
Remember…
Always monitor how your puppy is feeling. Avoid any situations that will cause stress or fear. Socialization should be fun!