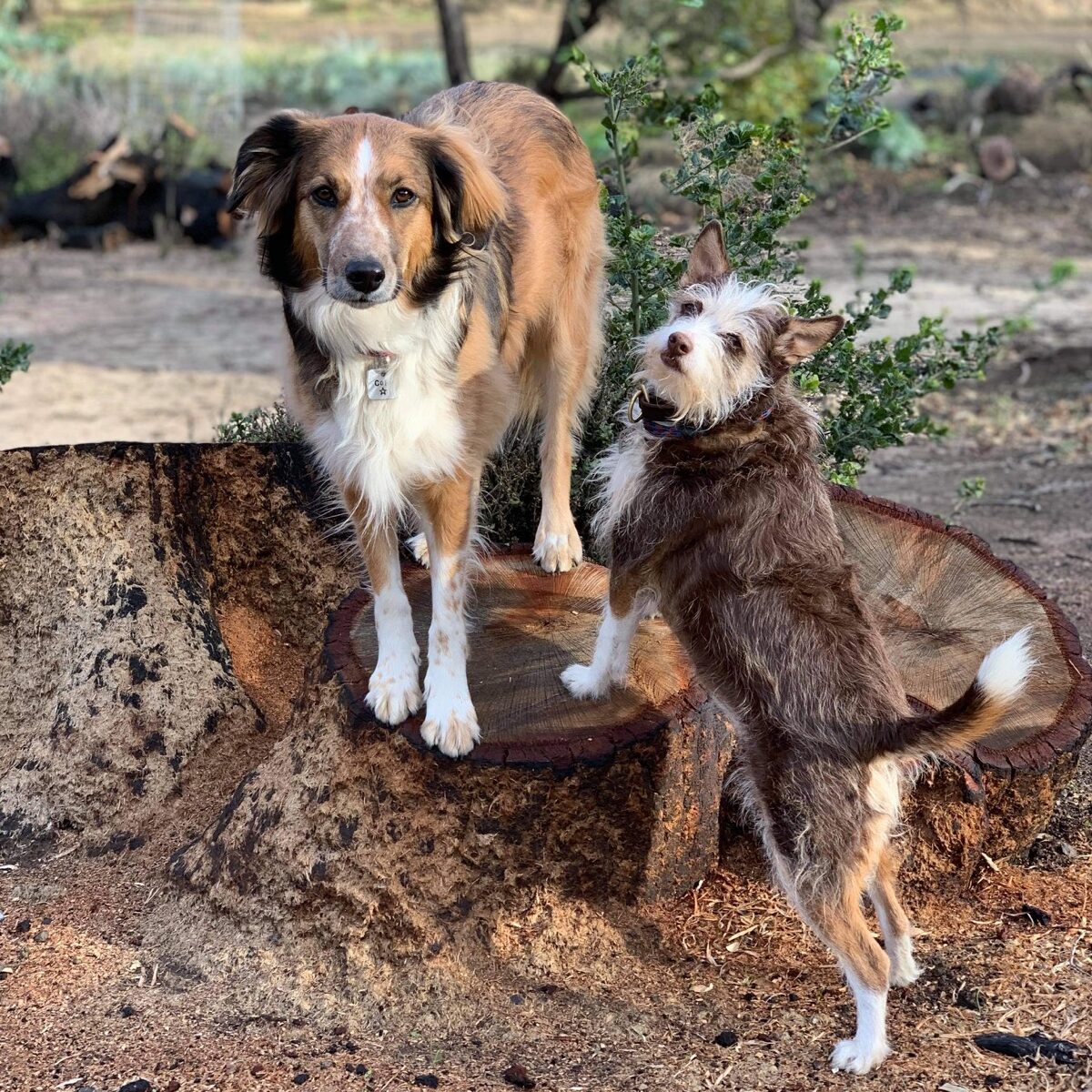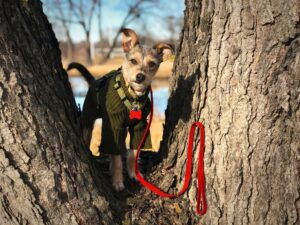 Why Parkour?
If you're familiar with Busy Dog on any level, you know that we're hugely passionate about dog parkour! Have you ever wondered why or what it's all about?
What is Dog Parkour?
Dog parkour is often referred to as "urban agility." The sport is composed of a number of skills that can be trained anywhere without any equipment. There are 6 base behaviors (and many others beyond!): 4 feet on, 2 feet on, under, through, in, and balance. These skills are then turned to nature, where you and your dog are challenged to find a variety of obstacles of different sizes, textures, and stability, to play parkour on!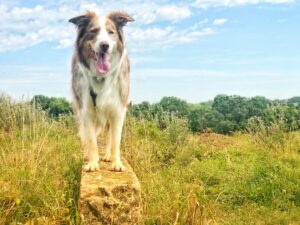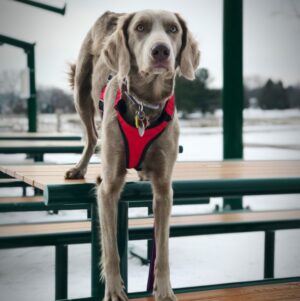 Benefit #1: Confidence Building
For many dogs, it will be scary at first to put their front paws on a slippery rock, or to crawl under a tree branch. Over time, practicing dog parkour will help your dog learn to trust your judgement, push their bodies in new ways, and become confident in themselves and their abilities. Very quickly, the confidence that your dog builds in parkour will then transfer to other aspects of their life.
Benefit #2: Relationship Strengthening
As you and your dog spend time training together, your bond will strengthen. If you help your dog safely learn how to have fun in different ways, your dog will build value in the time you spend together.
Benefit #3: Body Awareness & Conditioning (Safe for all Ages)
Does your dog act like they aren't even aware of their back legs? This is common in young dogs. Dog parkour will increase your dog's agility and body awareness. It also can help older dogs maintain some strength as they age.
Benefit #4: Enrichment (More Than Just a Walk!)
More often than not, simply just taking your dog for a walk isn't enough. In addition to physical exercise, dogs also need mental exercise and enrichment! Dog parkour is an easy activity to add to the walks you're already going on. Instead of rushing your dog pass a rock, stop and think about what your dog could do with that rock. Can they put feet on it? Circle it? Jump from one to the other?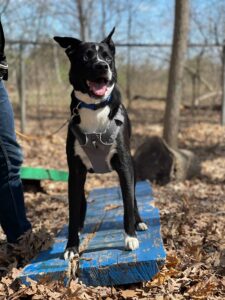 Benefit #5: Optional Titling
To put it plainly, dog parkour is cool. Why wouldn't you want to show off? Through the International Dog Parkour Association, you and your dog can earn awards. There are numerous levels, and if your dog prefers one specific behavior, you can earn a specialty title too!
Mackenzie Holmes of Busy Dog Training is a certified instructor and evaluator and can award you your training and novice level titles.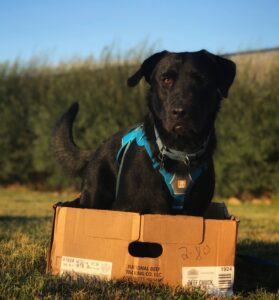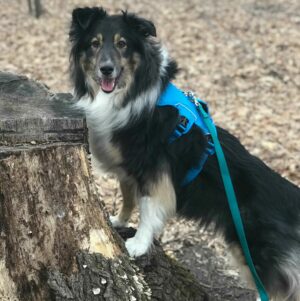 How to Get Started!
We offer both online and in person dog parkour classes! We also meet up once a week in a new place in the Madison area to practice as a group. Come check it out!
Visit the International Dog Parkour Association website for more in depth detail about the sport.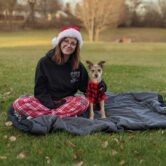 Busy Dog Trainer
Lindsey Hazlett